Sized Of Home On A Rise
From established urban neighborhoods to sprawling suburbs, houses all across America are getting bigger. While the average size of newly constructed single family homes has fluctuated over the years.
The trend toward larger houses is apparent. Over the past two years of the pandemic, working from home has led people to reevaluate their housing requirements. As the end to separate work areas from
living spaces became clear, many chose to either add on to their existing home or move to a bigger house. But this trend actually began years before the pandemic. According to Freddie Mac, the U.S. Census Bureau's
Survey of Construction shows "in 1990, 29% of new single-family homes completed had four or more bedrooms. That share had increased to 43% by 2019 (pre-pandemic) and further increased to 44% by 2020.
Ironically, while the size of our houses has grown, the size of our families has decreased. Since 1940, the U.S. has seen a 16% decrease in people per household, reports TheZebra.com Ideally, rising construction of
larger homes will begin to uncramp living conditions for many American looking for more space.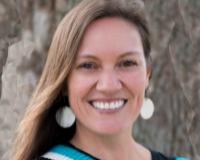 Author:
Karin Waterschoot-Perez
Phone:
614-774-1741
Dated:
April 21st 2022
Views:
118
About Karin: Executive Vice President of Sales Experienced Realtor, Karin Waterschoot-Perez, currently serves ...